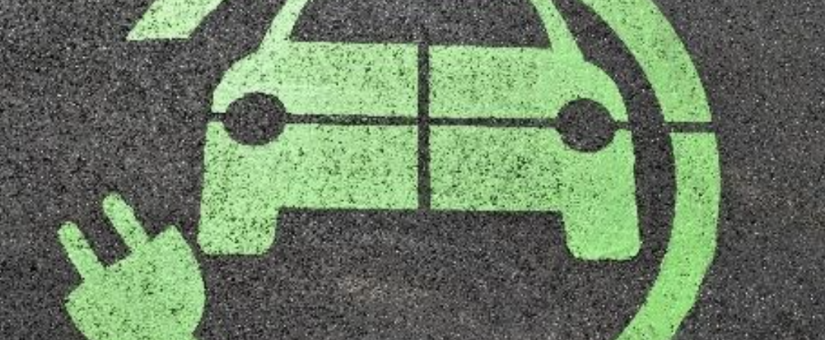 Why are electric vehicles suddenly booming in Germany

Categories:

2021, News

Timelines:

Allemagne, Germany
Announcement Date :

9 mars 2021

In 2020, the German market witnessed a huge increase in new registrations of electric vehicles (EV). While in 2019 the share of battery electric vehicles (BEV) and plug-in hybrid vehicles (PHEV) accounted for 3.1% of total new car registrations, this share increased to 13.6% in 2020. The trend even continued in January 2021, with BEVs and PHEVs reaching a share of 21.7% in new car registrations so far this year.

For more information, please click here to contact GiPA
New car registrations: The EV revolution in Germany
In 2020, the total number of new car registrations reached 2.9 million units. This was due to the impact of the Coronavirus crisis, causing a decline of 19.1% compared to the previous year. On the other hand, the demand for electric vehicles in Germany in 2020 has exploded: A total of 394,940 electric vehicles were newly registered, increasing by 263.6% compared to the previous year. This means that in 2020, almost one in seven newly registered cars had a battery powertrain. In detail: PHEVs rose by 342.1% and BEVs by 206.8% in 2020.
So, what are the reasons for this boom?
1.    The environmental bonus for electric cars
To meet the climate targets for the transport sector, the Federal Government's objective is to promote electric mobility. To accelerate the migration away from internal combustion to electric engines, the "Umweltbonus" (environmental bonus) for EVs has been introduced. New car buyers can receive a grant up to € 6,000 for choosing to buy electric cars. In the economic stimulus package provided during the Coronavirus crisis, the environmental bonus has been increased up to € 9,000 as of 1st July 2020. And this was a major boost that contributed to the accelerated increase of EV new car registrations from July onwards: While total new car registrations rose by 41.0% in the 2nd half of the year, compared to the 1st half, EVs more than tripled during the same period: BEVs rose by 338.2% and PHEVs by 304.7%. Frankly speaking: They´ve gone through the roof because of the increased incentives.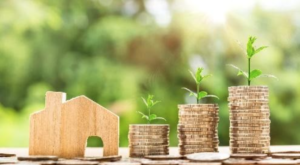 Tax advantages for electric cars
Traditionally, company cars and fleet cars play a major role in Germany´s new car registration figures, and only one third of new car registrations are private.
EVs are of great interest to company car drivers due to fact that the German government allowes a lower monetary benefit taxiation. While company car drivers are taxed per month 1% of the car list price, it is only 0.5% for EVs. And for BEVs, for cars priced below € 60.000, the monetary benefit tax is only 0.25%.
On top of that and under the Coronavirus recovery plan, German government extended the ten-year tax exemption for BEVs until 31 December 2030 in general.
Product offering
In previous years, eletric vehicles were a niche product in the German market. This was also true because of a shortance in product offerings. Product variaty was, simply speaking, very limited. Now, drivers have the choice of more and more attractive models. New models like the VW ID3 and ID4 enterd the market very recently. And 21 new BEVs will be introduced from various car manufacturers throughout the year.
Renault, the French car manufactuer, is already very successfull with its ZOE model. With 30,376 new registrations in 2020, this model is by far the best selling BEV in the German car market. Furthermore, ZOE was the best selling Renault model in 2020.
The E-number plate can save money and could grant access to inner cities
In Germany, BEVs and PHEVs with a range of at least 40 km in electric mode or CO2 emissions less than 50g/km can obtain an E-number plate. In most cities, public parking is free for these cars. In the future, due to the increasingly stringent exhaust emissions standards for cities, this number plate could even regulate the access to inner cities by car.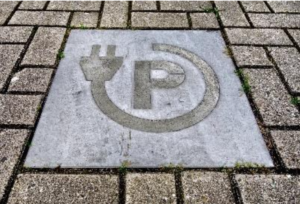 Last but not least: Stricter emission rules (EURO 7)
The EU is setting stricter climate targets to reduce greenhouse gas emissions by 55% by 2030 compared to 1990.  This is a significant increase from the previously agreed target of  a 40% reduction.
To achieve this goal, stricter emission rules will probably enter into force in 2025. The rules of the new emission standard Euro 7 will be decided this year. A committee of experts already proposed much stricter rules – this could lead to consequences much earlier than expected for internal combustion engines. It goes without saying, this would also be another boost for the rise of electric vehicles.
And what does this mean for the Aftermarket?
2020 will go down in history for many reasons. From a German car market perspective, it is the breakthrough of electric vehicles.
Currently, new car registrations of hybrid cars and PHEVs are higher than of BEVs. If this trend continues, workshops can still expect an increase in demand in terms of maintenance and repair and thus in workshop turnover. For IAM repairers, there is a need to go along with this trend and to invest in new workshop equipment. This new investment is not only because of the rise of electric vehicles – it is also because of the rise of new technologies like Advanced Driver Assistance Systems (ADAS) and new (digital) services.
The success of workshops will be measured by customers based on their competence and expertise when working with new car technologies. This will be the basis for a sustainable and profitable workshop business.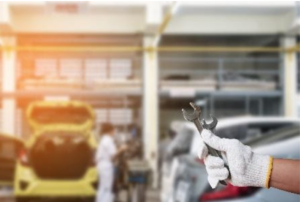 For any further information, please click here to contact GiPA