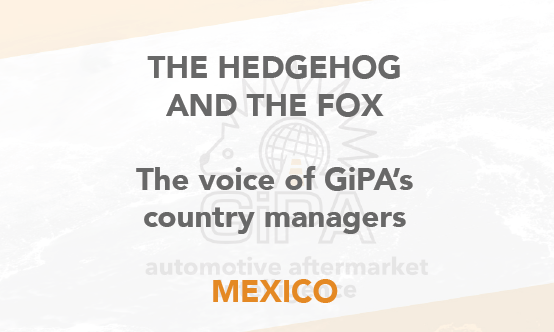 Should you invest in alternative engine trainings in Mexico?

Categories:

2023, News

Timelines:

Afrique du Sud, Allemagne, Amérique Centrale, Argentine, Brésil, Chili, Chine, Colombie, Espagne, France, Italie, Maroc, Mexique, Pérou, Portugal, Royaume-Uni, Russie, ThaÏlande, Turquie, Ukraine, Vietnam
Announcement Date :

14 mai 2023

Since 2020, the automotive aftermarket in Mexico has been affected by different disruptions, creating a challenging, yet interesting, business landscape.

The market experienced less car registrations over the past years, even though over the past months we've experienced a moderate recovery, workshops are less and less visited by drivers.

At the same time, we noticed an increase demand for alternative engines vehicles.

Of the total amount of cars registered in 2022, 4,7% were alternative engines. An interesting number considering that it double from 2020 with 24,405 units to 51,000 units in 2022.

So back to the question: should workshops get equipped and ready for alternative engine entries?

Surely, the trend is positively increasing, the drivers are more oriented in buying ecological alternative to traditional combustion engines. However, the reality is that we are still far from a real revolution and, in Mexico at least, we will need mechanical garages for many, many years.

 
Compared to other countries in Europe, the shares of alternative engine registrations are not impressive. In some cases, the registrations are over 10 times more than in Mexico (for example: UK 53%, Italy 53%, Spain: 41%, France 47%, Portugal 41% and Germany 50%).
Even though alternative engine cars' sale is increasing in Mexico, these new type of vehicles represent only the 0,6% of the total parc.
GiPA forecast tool predicted that this percentage will reach 1% only by 2025 and, even if the share of alternative engines registrations doubles every year for 15 years, they are unlikely be more than a tenth of the total car parc at that moment.
Alternative Engine cars drivers rely more on OEM shops to repair and maintain their vehicles. Statistics for Mexico show that in 2021, OEM dealers will need to serve 82 cars before they receive one with an alternative engine, whereas independent mechanical garages will need to serve 805 before receiving a car with an alternative engine.
To conclude, in 2023, other factors will have a more significant negative impact on aftermarket volume. For example, the economic conditions in Mexico are currently difficult which has forced some drivers to migrate from car usage to public transportation to save on costs.
Mexico is one of the countries with the largest aftermarket business in the world which is currently suffering from a stagnation caused by the economic conditions which is causing a habits change on drivers (preferring for instance public transportation to car usage).
Alternative engines are not a real threat to the business for the coming years and we believe that efforts in the short term should be focused on solving other variables that are causing a more significant impact to aftermarket business in Mexico.
Contact GiPA for more information: communication@gipa.eu
Listen in Spanish language on Talktomotive