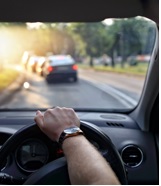 Irish market data now available

Categories:

2017, News

Timelines:

Afrique du Sud, Allemagne, Amérique Centrale, Argentine, Brésil, Chili, Chine, Colombie, Espagne, France, Inde, Italie, Maroc, Mexique, Pérou, Pologne, Portugal, Royaume-Uni, Russie, ThaÏlande, Turquie, Ukraine, Vietnam
Announcement Date :

1 décembre 2017

GiPA's Republic of Ireland driver survey results are now available, providing an in-depth analysis of the car market in Ireland.

With new passenger car registrations in Ireland dipping in 2017, and with an increasing in size used car import market, the need to focus on aftermarket activities has never been greater. This research analyses the maintenance behaviour of drivers in Ireland to build a clear picture of the current market, and formulate an outlook for future trends.

The report includes analyses of the Irish car parc and its characteristics, driver profiles and behaviour, DIY and buying channels, local player market shares, workshop entries, and insurance and accidents.

As part of the Irish driver survey package, clients will receive:
• Driver survey (1,000 drivers) report
• Marketing cards: Air conditioning, battery, brake parts, filters, lighting, oil change, plugs, tyres, and more….
• Addons: Lubricant & tyre market brand awareness

For further information on what is included in the report, please view our report summary available here: GiPA Ireland Report Summary

For more information about GiPA's Irish drivers survey, please contact Quentin Le Hetet directly via email (qlehetet@gipa.eu) or by phone (020 361 721 80).