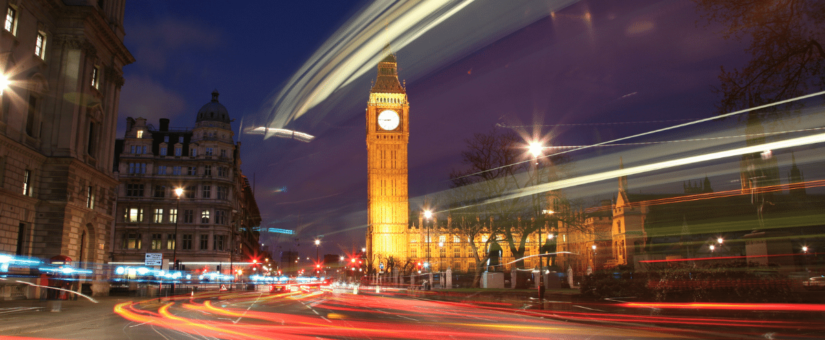 How will the electrified car parc grow by 2025?

Categories:

2021, News

Timelines:

Royaume-Uni, United Kingdom
Announcement Date :

7 septembre 2021
New car registrations in the EU5 in Q2 2021
Between January and June 2021, the market for new car sales in Europe has been slowly mending after an unprecedented drop in 2020, due to the pandemic. All countries, particularly Italy, have bounced back by Q2 2021. The UK has already seen a 39% increase in volume of year-to-date new car registrations by June.
Nonetheless, the number of registrations compared to before the pandemic is still negative for all EU5 countries, with UK new car sales over a third less (-37%) compared to the same period in 2019.
The continued surge of Alternative Fueled Vehicles (AFVs)
In 2020, the growth of AFV new car registrations remained unphased by the pandemic, and this growth has continued into 2021, particularly the UK, where 41% of cars registered between January and June 2021 were electrified.
Despite the UK not having the same level of incentives to buy AFVs as other EU5 countries (like Germany & France that offer grants for purchasing electrified cars) they have the highest share of new car registrations so far in 2021.
41% of all new cars sold in the UK between January and June 2021 were electrified. With the ban of ICE (internal new sale by 2030, we can expect that this proportion to be sustained, and even to increase in the coming years. GiPA has develop a car parc simulator tool that enables any of its user to forecast how the car parc will be looking like by 2030.
In the following pages, GiPA used that tool to build scenario by 2025.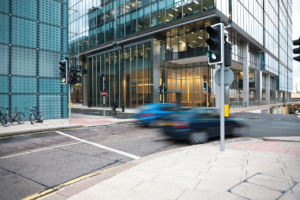 How will the electrified car parc grow by 2025
An optimistic vs conservative scenario
The growth of electrified vehicle registrations in the UK parc will have a large impact on the structure of the car parc in the next 5 years and will profoundly influence the aftermarket needs in terms of part supply, as well as training requirement and preparing the new generation of technicians.
GiPA have used its car parc forecasting tool to build two new registrations scenario by 2025 and how each of them will impact of the car parc structure by engine type:
Conservative: 60% of new cars sold to be either hybrids, or electric by 2025
Optimistic: 75% of new cars sold to be either hybrids, or electric by 2025
According to GiPA's forecast, by 1st January 2025 the share of AFVs within the car parc will be between 19% and 21% with 12% of the car parc being hybrids in both scenario and electric share being either 7% for the conservative one, or 9% for the optimistic one.
These results highlight clearly the time it takes to change the structure of a car parc.
ICE still central
Currently, cars with combustible engines are 96% of the UK car parc and might drop to 81%-79% by 2025 (assuming an aggressive push towards electric cars by manufacturers and government). Even in that case, they are the key engine type even in the mid-term future.
Their fall in registrations will have a knock-on effect on the average age of that fuel type in the years to come, which will position some aftermarket players in a better position as the cars age, in particularly independent aftermarket players.
Car parc age
In the scenario, the age increase for petrol and diesel cars are likely to be between 0.4 – 1.1 years and 1.3 – 2.5 years older for petrol and diesel respectively, placing them in an ideal position for aftermarket revenue, and increasing the likelihood some drivers will purchase parts themselves for DIY.
The average age of AFVs will fall in both scenarios, as the share of new registrations become increasingly electrified in the years to come. As a result, these cars are likely to be under 3 years old and fall in the vehicle manufacturer warranty, providing a great opportunity to aftermarket players.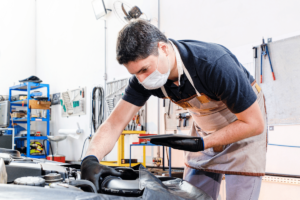 Opportunities and challenges for the aftermarket
While we can expect franchised dealers to be in a better position when it comes to service and maintain hybrids and electric cars, it is important to have in mind that this segment is new to most of aftermarket players.
As AFVs volume in the UK car parc is growing, there will be a variety of AFVs of all ages presenting an opportunity for all types of aftermarket players. For all of them, the main challenges are the same with planning of roll-out strategy that includes training and equipment. Costs of equipment and training for new technology are perceived as high, while it is in truth more affordable than commonly thought. For businesses with limited investment capacity, the roll-out plan is even more important to spread the cost over years and implement a successful strategy.
Currently in the UK, 36% of all repairers say they are currently able to manage electrified cars maintenance and repairs (GiPA Channel Survey), which reinforce the need for training to tackle skilled staff shortage in the industry. Also, with currently 81% currently able to service electrified cars, franchised dealers seem more prepared for welcoming such vehicles in their workshops. However, with large volume of AFVs to be registered in the coming years, service capacity across the industry will have to grow to meet the demand.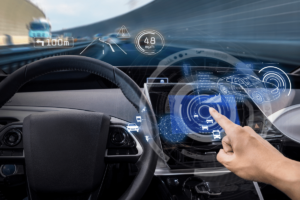 An emission free future
Is the transition to pure electric expected?
The history of car production has been very progressive up until now. Initially cars ran on leaded petrol, which caused toxic and poisonous fumes. They then used unleaded petrol as a solution. Soon after catalytic converters were used to improve exhaust fume emissions. Then the world moved to hybrid engines, followed by electric cars.
According to the UK government, the constant evolvement of the engine types makes it clear that the move to pure electric may have been an inevitable one, however it is also clear that the government goal of net zero emissions by 2050 has accelerated this transition.
Incentives to make the goal happen
The key benefits for the UK are the reduction of negative externalities, such as noise and air pollution that will be a consequences of emission free vehicles.
As well as this, roughly £1.3 billion will be set aside to invest in EV charge points, £500 million in battery development and production and over £525 million for nuclear power plants to meet the energy demands. This vast investment will be a key source of job creation in the coming decades.
The UK have also developed a hard-line approach in phasing out cars with harmful emissions. The policy of "carrots" is more common in other European countries that reward the use of cleaner, electrified cars, but the UK have also found success in the "sticks" approach. The diesel and petrol ban (and soon after hybrid), as well as the ULEZ zone (and extension of the zone in 2021) have all been factors that have shaped the minds of UK drivers, and so far it is working. 41% of new car registrations so far in 2021 are electrified!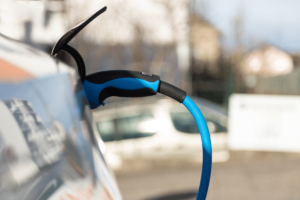 Create your own scenario with the GiPA car parc forecasting tool
The scenarios generated by GiPA are generated by the GiPA car parc forecasting tool designed to predict the composition of the car parc to develop strategy and planning.
If you are interested in using this tool to generate your own scenarios, please do not hesitate to contact GiPA.