GiPA support CASCA in China
11 diciembre 2017

In China, CAAM founded in 1987 and supervised by Ministry of Industry and Information Technology of the People's Republic of China, is a non-Profit Organisation which consists of supporting the...
Lee mas
Irish market data now available
1 diciembre 2017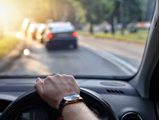 GiPA's Republic of Ireland driver survey results are now available, providing an in-depth analysis of the car market in Ireland. With new passenger car registrations in Ireland dipping in 2017,...
Lee mas
Chinese drivers' behaviour suitable to 300 km EVs' range
26 octubre 2017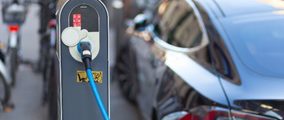 According to the lastest study carried out by GiPA on behalf of the Megacities Institute, released at the Autonomy show in Paris on the 21st of October 2017,  Chinese drivers' habits mean the...
Lee mas
Innovative training supports
21 octubre 2017

With solutions such as e-learning, serious games, and many other options, aftermarket professionals can now learn without ever leaving the workshop. What training topics are covered ? Are these new...
Lee mas
Moroccan aftermarket overview and dynamic
18 octubre 2017

GiPA, guest speaking at EquipAuto 2017, goes into detail, on the show's TV news, about the dynamics of the Moroccan automotive market and the opportunites it presents in terms of the...
Lee mas
The connected workshop
17 octubre 2017

Digital advances directly impact aftermarket professionals daily: – From the repairers with connected diagnostic and technical information. – To the drivers who have new routes to market...
Lee mas
GiPA's excellence Awards
24 mayo 2017

Bologna, Prizegiving ceremony of GiPA's excellence Awards: 12 trophies are awarded to pre-eminent Italian automobile aftermaket exponents, during Autopromotec Fair, in a crowded hall and in the...
Lee mas
Foundation of the "Megacities Institute"
22 marzo 2017

Eric Devos has been interviewed by the french media http://www.autok7.press/megacities-institute-ne-observer-levolution-100-monstres-urbains-seront-frontiere-ultime-de-lhumanite/
Foundation of the "Megacities Institute"
21 marzo 2017

The aim of the "Megacities Institute" is to study the variety of solutions implemented by the megacities around the world to solve these problems, assess them and disseminate them. The Institute...
Lee mas
GiPA Group strengthens its organization in the UK
22 febrero 2017

As of the 1st January 2017, Quentin Le Hetet has been appointed General Manager of GiPA UK. Quentin began working for the GiPA Group in Paris in 2013, having previously worked as a consultant for...
Lee mas
GiPA's 8th international meeting in Frankfurt
19 enero 2017

GiPA's 8th international meeting will take place in Frankfurt the 19th of January 2017. This meeting is an opportunity to meet GiPA's country managers coming from 13 countries all over the...
Lee mas
Traffic restrictions due to air pollution in Spain
3 enero 2017

For the 1st time Madrid was imposed traffic restrictions due to air pollution. Fernando Lopez, GiPA Spain manager, was interviewed by a leading TV channel. For any further information (spain video),...
Lee mas