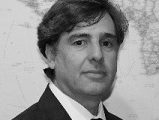 Announcement Date : Jan 1 , 2019
Categories: 2019, News
General Manager of GiPA Spain, Fernando Lopez, has been appointed Chief Executive Officer of GiPA, effective from January 1, 2019.
Fernando Lopez is now responsible for all countries where GiPA has a presence and is growing its automotive aftermarket intelligence services. Managing three commercial departments organized geographically – America, EMEA, and Asia – Fernando will steer business growth with the assistance of local General Managers. He will report directly to GiPA Group President, Eric Devos.
Fernando Lopez, 48, joined the GiPA group 14 years ago after having spent his entire career in the automotive aftermarket, which has included working at Tenneco, Valeo, Schaeffler…
'The appointment of Fernando Lopez as GiPA Chief Executive Officer is an important step to scale our international business to the next level and boost the GiPA Group's growth in the coming years' says Eric Devos.
For any further information, please contact Fernando Lopez or Eric Devos