Do you need to track the development of your market?
Since 1986, GiPA has carried out observatories of the automotive parc and  the aftermarket consumers' behaviour every year.
We help you to select the most promising offers for your business while determining the product mix and assessing market potential.
We will be happy to help you measure and monitor the  experience of your customers
The performance of your business directly depends on the strength of your brand. Whether you want to benchmark yourself in relation to your competitors or to measure your strengths and weaknesses in detail, we always suggest the most efficient process.
Do the points of sale know your brand? What is its image? What is its market share in value? In volume?
Our mystery programs provide you with all the necessary help to identify any gaps/ missing points and areas of excellence throughout the customer process.
News
What are the decisions made by GiPA regarding the conflict between Russia and Ukraine?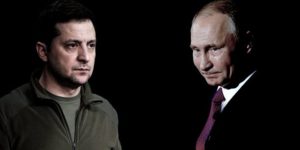 GiPA have been investigating the aftermarket of both countries, Russia for 14 years with the ATO programme, and Ukraine with the PAD  programme for 11 years. The war involving both countries affects us dearly and makes us question ourselves regarding our local activities. Taking into account the fact that we do not work with any governmental organisations or companies we have decided, for the time being, to maintain our activities. We will communicate further, should new developments may lead us to reconsider our decisions.  We are wholeheartedly with everyone suffering from the current situation.
GiPA Group Management.