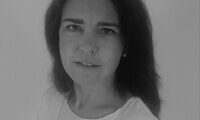 Announcement Date : Feb 3 , 2022
Categories: 2022, News
Today GiPA announced the appointment of Almudena Benedito as CEO of GiPA group, effective as of 1st February 2022. Almudena is replacing Eric Devos who remains President of GiPA Group. She will be responsible for defining the Group's strategy and managing GiPA's subsidiaries and sister companies. Almudena's main objective will be to develop GiPA's activities globally to generate growth, promote innovation and increase synergies within the group.
Most recently, Almudena Benedito has been EMEA Marketing Director at Tenneco / Federal-Mogul since 2012. She has successfully managed a broad portfolio of products and brands growing them by launching new products and services for both distributors and installers in more than 27 countries.
Prior to this, for eight years, she held different roles at Delphi Technologies from Business Development Manager to Marketing Director France and finally as EMEA Marketing & Communication Director. Prior to Delphi, she spent two years with Matra Automobile completing her multichannel skills.
She started her career at Bosch as Product Marketing Manager DIY in 1994. During her tenure at Bosch, she held
roles of increasing responsibility in the Power Tools Division including Germany Sales Export Manager, and in the Automotive IAM as Trade-marketing manager retail.
She holds a bachelor's degree in business administration from the University Pontificia Comillas (ICADE) and a master's degree in Executive Management from ESSEC and HEC (Paris).
"Almudena has over 25 years' experience in the automotive market both from both IAM and OEM's side. Her deep knowledge of distribution channels and their needs will help us to innovate in our product portfolio to better serve our customers in the Aftermarket globally", said Eric Devos.
"Her skills in sales, marketing and communication in B2B2C, as well as her experience in multinational companies and multicultural environments will certainly help GiPA in becoming a more innovative and agile company while enhancing and preserving the GiPA values", completed Eric.
More about GiPA: GiPA is a market research company specialized in the automotive aftermarket sector. The company has over 35 years' experience in providing analysis and trends of the automotive industry with the Aftermarket Trends Observatory, known as ATO and other specialized studies and services to multiple customers in Europe, Latin America, Africa, and Asia. Its global footprint and its international coverage make of GiPA a key player in the automotive aftermarket intelligence. 
For any additional information, please contact
Almudena Benedito: abenedito@gipa.eu / Eric Devos: edevos@gipa.eu