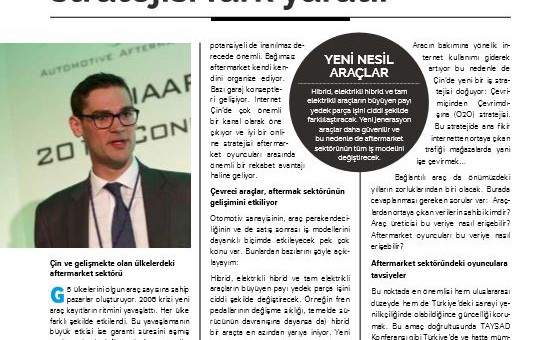 GiPA attended Taysad VII. Aftermarket conference in Istanbul

Categories:

2016, News

Timelines:

Argentina, Brazil, Central America, Chile, China, Colombia, France, Germany, India, Italy, Mexico, Morocco, Peru, Poland, Portugal, Russia, South Africa, Spain, Thailand, Turkey, Ukraine, United Kingdom, Vietnam
Announcement Date :

27 May 2016

Quentin Le Hetet, who coordinates Turkish market for GiPA, participated to Taysad Aftermarket Conference on the 27th of May in Istanbul.

In his presentation, Quentin presented the market opportunities for the Turkish aftermarket industry and provides insights about aftermarket innovation coming from China and Westerna Europe. In addition to the presentation, an interview of Quentin has been published in Taysad magazine.